"MRS. ISAIMANI"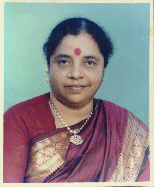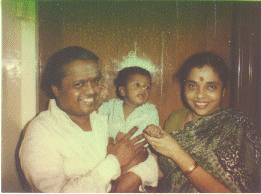 My baby picture with my grandparents, Thirumathi and Thiru Sirkali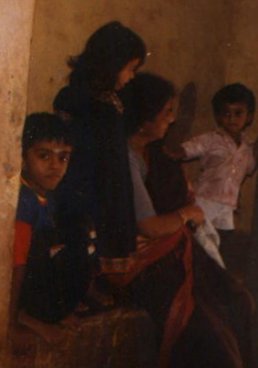 Tmt. Sulochana Govindarajan with Santosh Murugan, Vaishnavi and Varun Govind

Thirumati Sulochana Govindarajan, the blessed wife of Dr. Sirkali Govindarajan since August 26, 1956, was trained as a teacher. She gave up her profession and dedicated her life for the music in the family.
Her life "revolved" around the management of 'Isai Illam' and its proud occupants. Her pious nature and magnanimity has supported and given a life of strength to many relatives and friends, who had a beginning at 'Isai Illam' before occupying prestigious posts. People who have seen her during the concerts of Dr. Sirkali noticed the special unspoken language between the both of them. She used to be fondly called as 'Sulo' by my grandfather, which used to be jokingly commented by well-wishers. Listen to what Variyar Swami said about my grandparents.
I share a special bond with her, since she and thatha, Dr. Sirkali, brought me up. She is like the Goddess who gives me strength and courage to do the things I aim for. She is not only a pillar of strength and embodiment of humility, as preceding grandparents with good qualities for us to follow, but also an affectionate, lovable, lovely grandmother to her grandchildren Santosh Murugan, Vaishnavi, and Varun Govind.